KALEIDOSCOPE 
PICK UP THE PIECES OF YOUR BROKEN DREAMS
SCATTER THEM IN THE LIGHT OF THE SUN. 
IMAGES ONCE FAMILIAR…RE-FORMED… 
REFLECTING COUNTLESS FRESH POSSIBILITIES, 
INFINITELY MULTIPLIED 
BY THE HAND OF CHANCE AND CIRCUMSTANCE. 
A REVERSAL OF THE HEARTACHE ONCE EMBRACED,  
TRANSFORMED 
BY SOME MYSTERIOUS STRAND OF SPIRITUAL DNA; 
COMBINING WITH A CHOICE TO TAKE THE FIRST STEP 
INTO THE ARMS OF A NEW AND BEAUTIFUL YOU. 
 ©2006



THROUGHOUT HISTORY THE RAINBOW HAS REPRESENTED MANY IDEAS, BELIEFS AND NOTIONS; THE RAINBOW ENCIRCLING THE BLUE HEART IN THE HOLLY CREST SIGNIFIES A FREEDOM OF SPIRIT BESTOWED AS A GIFT, NOT AN ALIGNMENT WITH OR AFFIRMATION OF ANY SOCIAL MOVEMENT OR ORGANIZATION. 

ALL NEW MUSIC IS BEING RELEASED EXCLUSIVELY ON THE MUSIC WEBPAGE AT WWW.MAXHOLLY.COM. FULL TRACKS FOR YOUR LISTENING PLEASURE, AVAILABLE FOR DOWNLOAD AT A PRICE YOU DETERMINE DIRECTLY FROM MY PUBLISHING/ RECORDING COMPANY, HOLLY'S HAND (ASCAP).  


.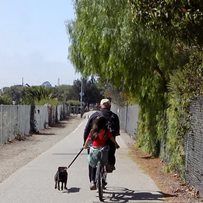 AT iTUNES, AMAZON, CDBABY.COM AND GOOGLE MUSIC STORE
CLICK BIKERIDERS IMAGE FOR iTUNES PREVIEW PAGE
SEA OF DREAMS, MY ARTISTIC VISION OF GLOBAL COUNTRY FOLK MUSIC, IS NOW AVAILABLE AT iTUNES, GOOGLE MUSIC STORE AND AMAZON MP3. ALSO AVAILABLE AS A PHYSICAL CD AND DOWNLOAD AT CDBABY. SPECIAL THANKS TO TIM AND CARI FRANTZ. APPLAUSE TO GUEST PERFORMANCES BY DALE LADUKE (ACCORDION: BYGONES), TIM FLEMING (PEDAL STEEL: WILLING AND STRONG) AND MATT BUNSEN (STAND-UP BASS: WILLING AND STRONG), LEE ROLLAG (FIDDLE: PRETTY RING FINGER), JIMMY WOOD (MOUTHHARP:MY HEART IS A HOBO) AND JOANNE MOSER (CASTANETS: ON THE ROAD THAT LED TO YOU). PEACE AND FUN!  FOLK, MY CD ALBUM, DEDICATED TO THE MEN AND WOMEN WHO WILLINGLY GIVE THEIR LIVES TO FAMILY, SERVICE TO OTHERS AND FAITH IN THE INNATE GOODNESS OF HUMANITY IS AVAILABLE AT iTUNES, CDBABY, GOOGLE MUSIC STORE AND iHEART RADIO. THANKS TO JEB LIPSON AT BIG SCARY TREE STUDIOS, MIKE FLANAGAN, MATT BUNSEN, SHANNON CANCHOLA, MATTHEW MOORE, JIMMIE WOOD, DALE LADUKE, STEPHEN MARSH AT MARSH MASTERING, ALEX AT DISCMAKERS, MY FRIENDS AT iTUNES, ASCAP, CDBABY, iHEART RADIO, GOOGLE MUSIC STORE, KATHY HARPER, JEANNE HARLAN-MARRIOTT, PAMELA CLAY, TRACY BACUS, ANNETTE CONLON AND ALL THE OTHER WONDERFUL PEOPLE WHO HELPED MAKE THIS PROJECT POSSIBLE.